itsuki-store
SISTER : PLAIN
Regular price

Sale price

¥3,135

Unit price

per
A night cap that reduces hair damage by preventing friction, static electricity, and bed habits when worn during a good night's sleep.
Sister is a new design born from the voices of hair creperie users.
Designed for those with short to shoulder length hair. You can easily wear it by tying a ribbon under your chin and adjust the size.
A plain color scheme that is easy to match with pajamas. Accented with piping and ribbon color.
The surface that touches the hair is 50% silk and 50% cotton. Outer fabric is 100% cotton. Because it is made of natural materials, it can be worn comfortably all year round.
<MATERIAL> COTTON, SILK

made in china
photos taken at the "Hotel Noum OSAKA".
photos taken at the "LYURO Tokyo Kiyosumi".
Share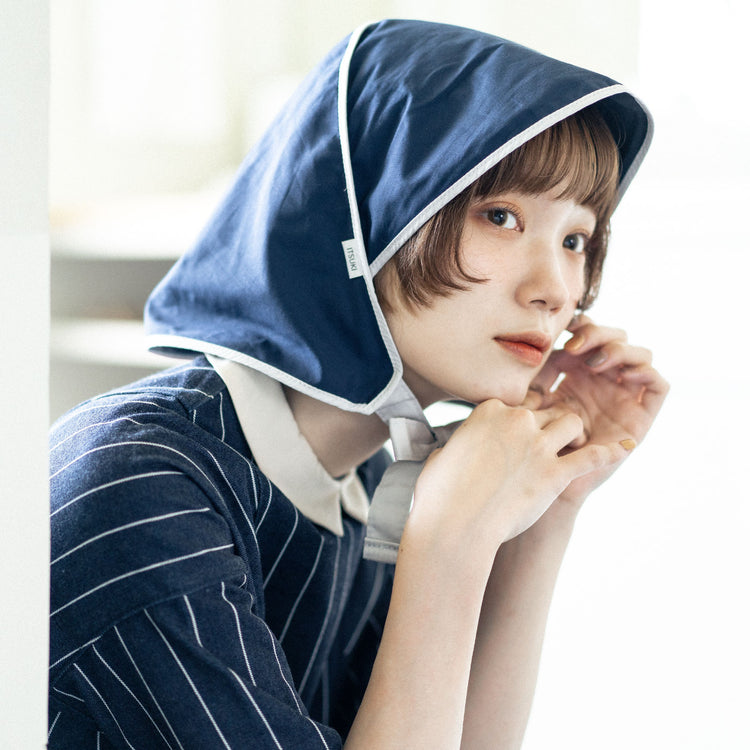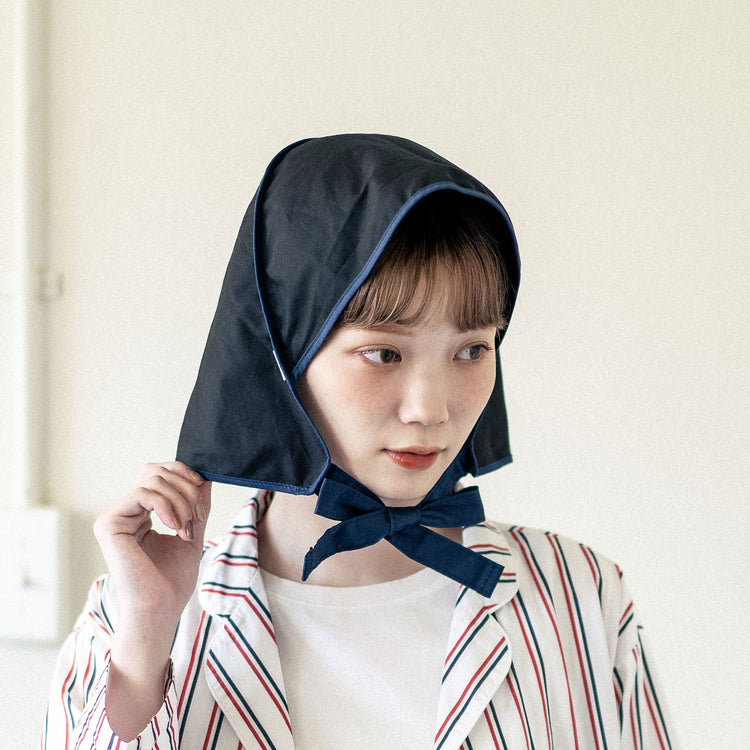 Tips
2way mini gift bag that can be used forever

A mini gift bag with a bear hand mirror set. If purchased at the same time as the night cap, it will be delivered tied with a ribbon.

plastic free gift bag

Complimentary gift wrapping that combines a gingham check paper bag with an original sticker of a bouquet of lavender.

Ribbon on the chin, not on the neck

If the ribbon is loose, the hat may move while you sleep. You can sleep comfortably by tying a ribbon under your chin to keep it in place.

Caring for your nightcap

Hand washing is recommended due to the use of delicate materials such as silk. What happens if you wash it in the washing machine?
ベストチョイス
シスターはこんなあなたに最適

髪が肩より短い

マメな性格

夏場はクーラーをつけて眠る

摩擦だけでなく、クーラーで乾燥した空気からも髪を守ることができる「シスター」。

簡単に着脱できるのも魅力の一つです

ヘアクレープリーが最適なのは…

髪が肩より長い、もしくはショートだけど伸ばしている

マメな性格

夏場はクーラーをつけて眠る

こんな方。摩擦だけでなくクーラーで乾燥した空気から髪を守れて、アウトバストリートメントが肌や寝具に移るのを防ぐことができます。また、首元に髪がまとわりつくこともなく、快適に眠れます。

キツムが最適なのは…

ズボラなタイプ

夏場はクーラーを消して眠る

髪が胸より長い

どれか一つでも当てはまった方。髪型を選ばず使えてナイトキャップを被る手間もなければ、寝汗で蒸れる心配もないシルク混の枕カバー「キツム」。顔肌の摩擦対策にも◎